return to blog
Release Notes v1.13
by

on July 12, 2017
We're constantly working to make Streamframe better for you. Here is what's new:
Deliverables Approval Tab – This only applies for client approvals. We made a little enhancement to the feature whereby Project Managers can view the recent list of status updates of work types.
---
Task Reminder – Keep your task on track and never miss a deadline again. The system now sends a reminder notification to the task owner and users who are following the task when a task is nearing its due date or ideal start date.

Hint: Set your Reminders to 'OFF' in your notification settings, if you do not wish to receive these task reminders.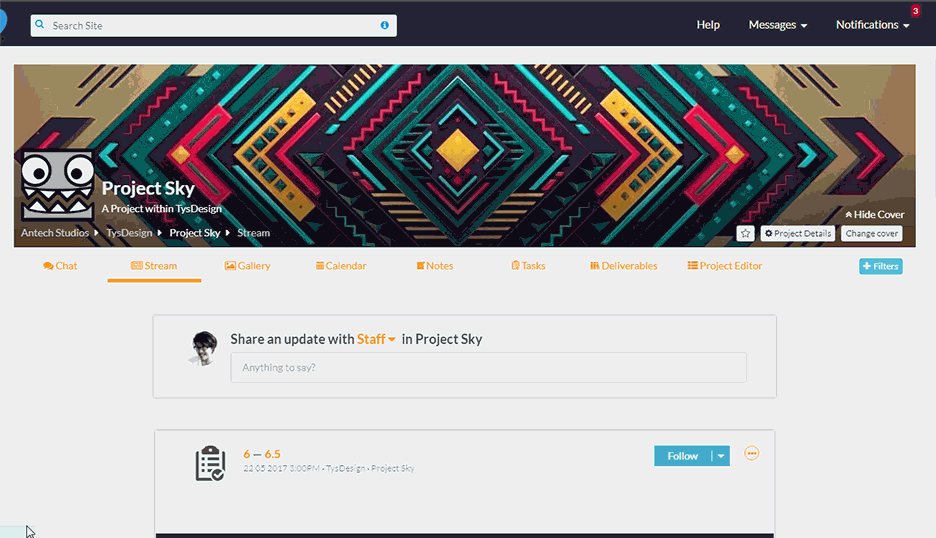 ---
Time Tracker Report – Make every day, hour and minute count. Admin, project managers or users who have the access to view time tracker report can now see an overview of how much time has been logged on each task, based on an individual user or by project. User's analysis can also be viewed by clicking on their name.